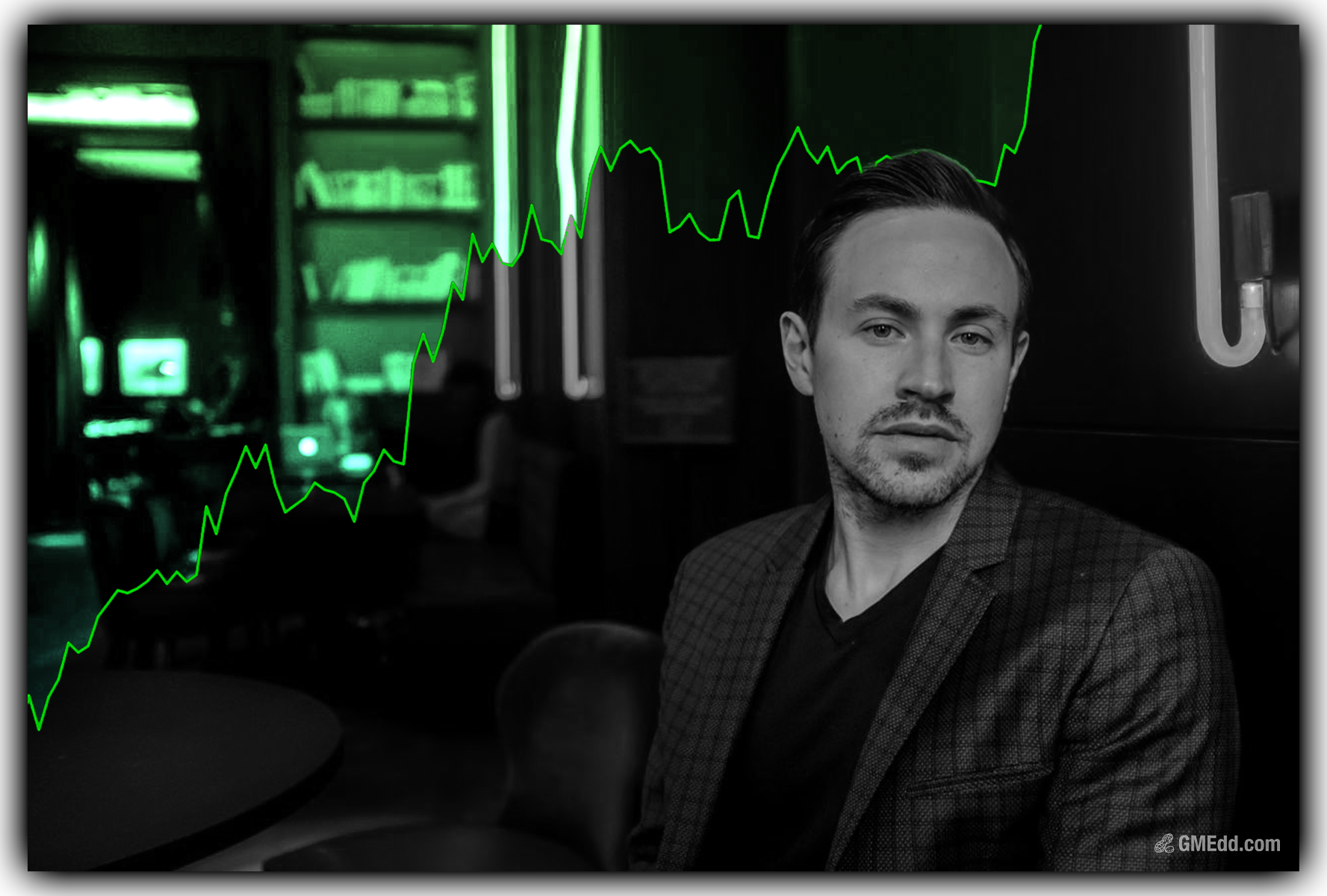 GameStop rose over 15% in after-hours trading on news that Ryan Cohen has increased his stake in the gaming retailer for the first time in over a year.
Early GameStop investors are feeling deja-vu after the co-founder of Chewy bought more GameStop today.
Prior to today, Ryan Cohen owned 9,001,000 shares of NYSE:GME that was purchased during his activist campaign to take over the struggling brick-and-mortar.
the latest
Revealed via SEC 13-D filing, Ryan Cohen has purchased 100,000 shares of GameStop through his activist investment firm RC Ventures LLC.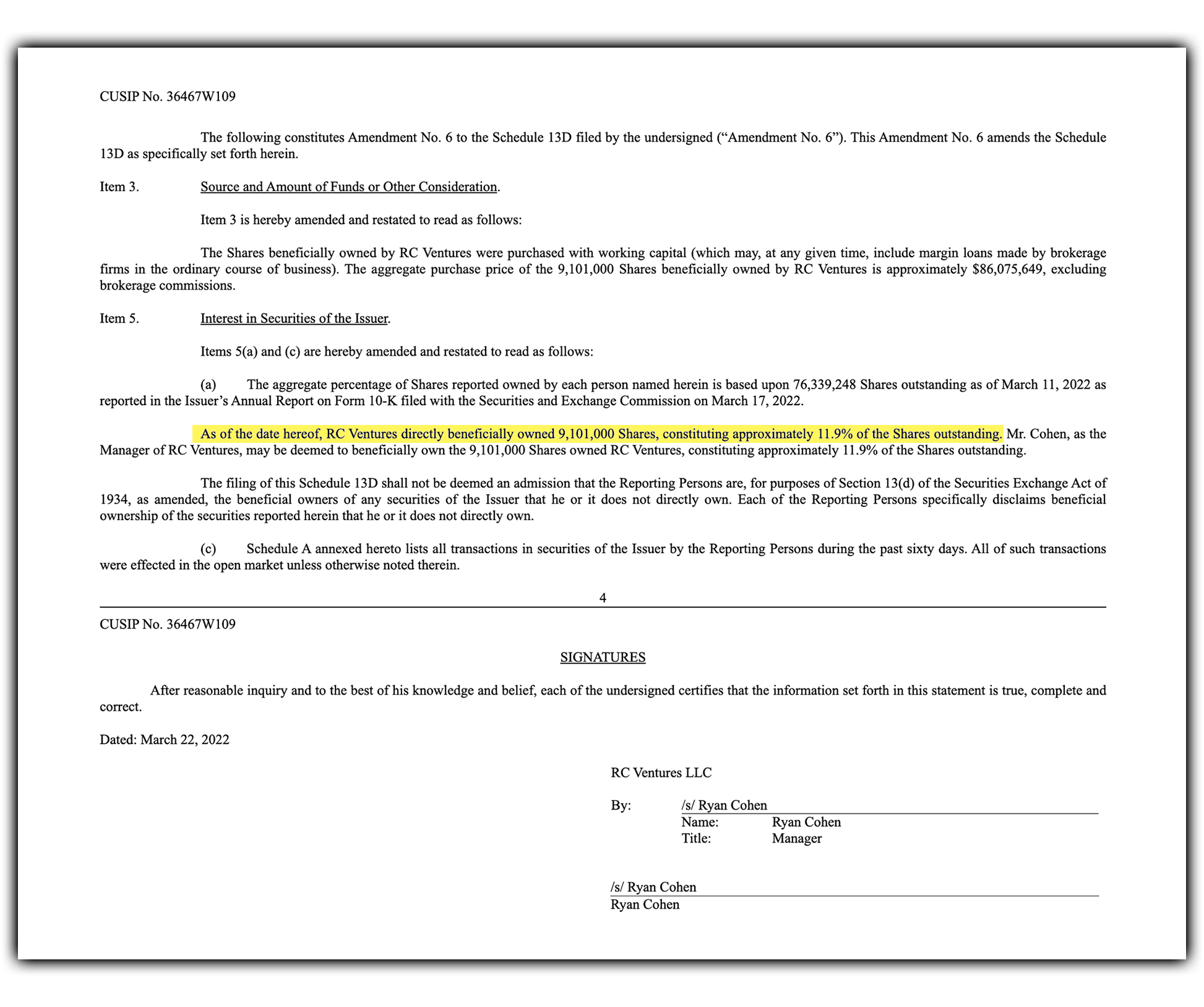 RC Ventures' CUSIP No. 36467W109
Ryan Cohen purchased shares of GameStop as low as $96.81 and as high as $108.92.
To acquire 100,000 shares with a cost basis of $101.76, the Chairman spent $10,176,343.32.
word on the street…
Retail investors had been pondering when the Chairman, who had recently begun to talk a bigger talk, would add to his stake.
I put my money where my mouth is

— Ryan Cohen (@ryancohen) March 22, 2022

Ryan Cohen's tweet on March 22, 2022.
Commenting on this, Cohen tweeted, "I put my money where my mouth is."
This follows a string of tweets from Cohen regarding shorts and short sellers such as, "Good use of taxpayer $ is the government cracking down on hedge fund short sellers," and "Short sellers are the dumb stormtroopers of the investing galaxy."
Moving on the offensive once again, Cohen has revealed that his work with GameStop is far from over.