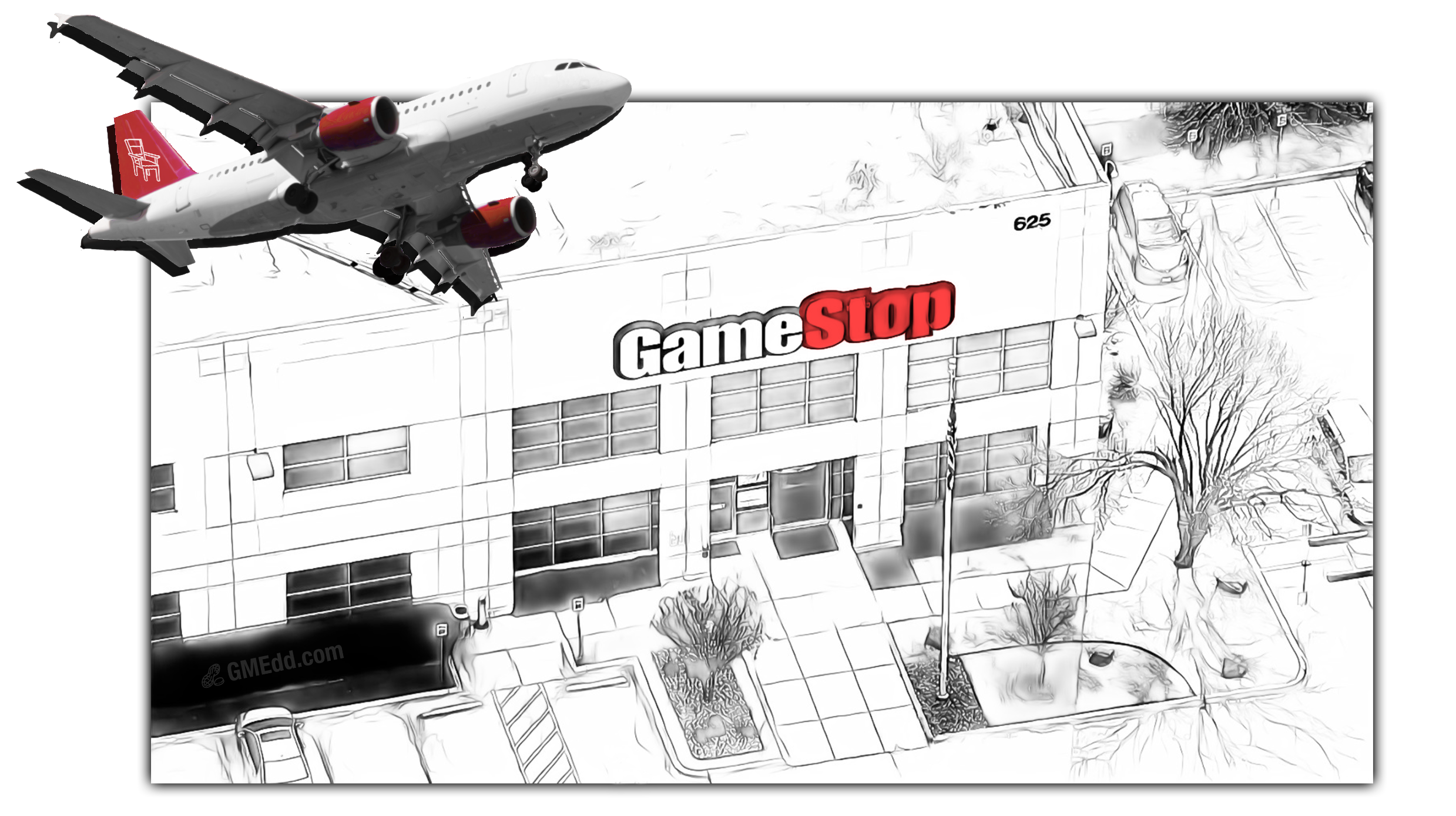 While GMEdd usually publishes fundamental research and corporate news, a reader offered to share their thoughts after attending GameStop's 2021 Annual Shareholder Meeting. We decided it would be valuable for all investors to hear about the experience.
GameStop, the video game retailer from our childhoods, had become an unlikely pivotal part of so many lives in 2021, including my own.
For myself, what had started off as a ~$5,000 bet on call options was raised to a $30,000 investment following my review of the original Research Report published by GMEdd.com in January. This was the entirety of my savings at the time.
When I found out that the company invited stockholders to attend The Annual Meeting at the company's corporate headquarters in Grapevine, Texas I couldn't miss it.
I booked flights for my significant other and I, as we are both GameStop investors, and began preparing for the meeting. We booked a few extra nights to enjoy the food, art, music, and history while in town.
On Tuesday morning we departed Southern California and couldn't have been more excited. As we were preparing to board our flight we crossed a symbolic moment in our financial freedom. For the first time, the value of my portfolio surpassed $1,000,000.
Watching that figure appear on my screen immediately brought me to tears as the seemingly impossible was right there in my hands; a moment I'll never forget.
The day of the Meeting
We arrived at GameStop HQ via Uber where a GameStop employee in a safety vest was on duty and kindly escorted us to the entrance of the meeting. The walk was several minutes long and we had the opportunity to discuss my experience as a shareholder and how much this meeting meant to so many. Our escort was very friendly and expressed his enthusiastic support for us as shareholders before going on to recommend some of his favorite local barbecue joints and entertainment.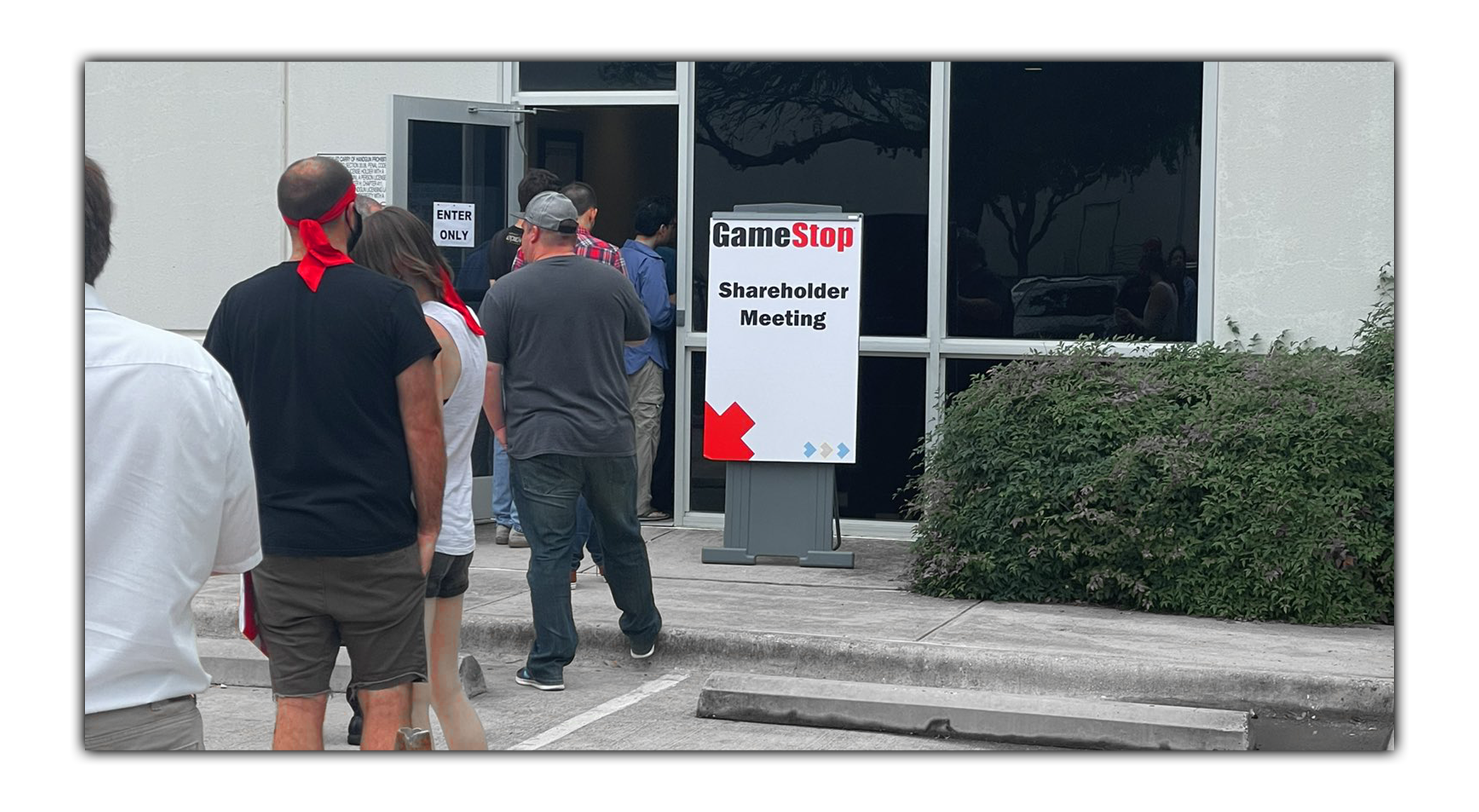 One thing was clear, GameStop made it a point to share with their employees what this meeting was truly about given the current circumstances — expressing their gratitude and support for shareholders.
We checked in and entered the meeting chamber with half an hour till 10. Despite being early, the room was already packed, although we did manage to score a pair of seats in the second row; I counted approximately 120 attendees.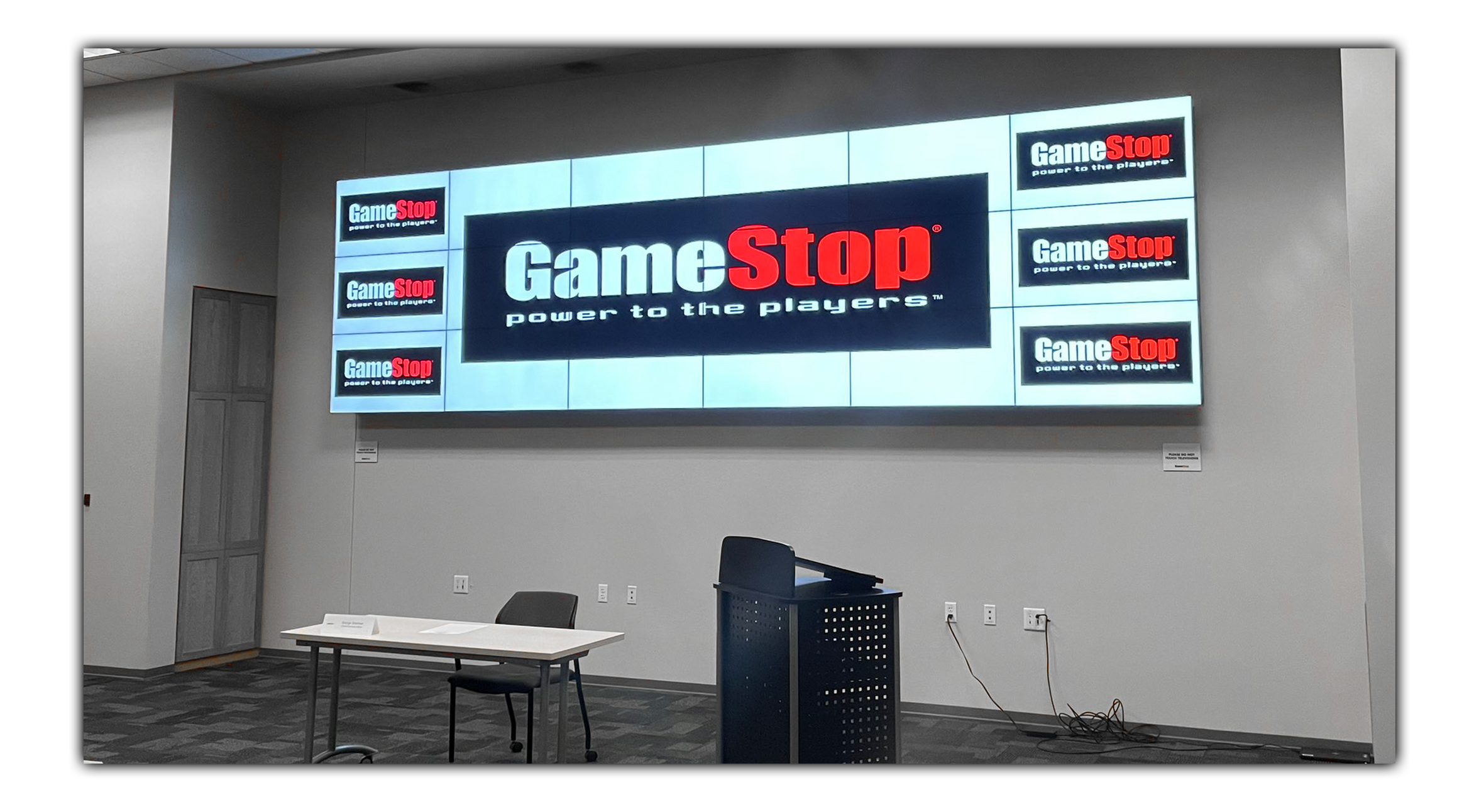 It wasn't until later that I found out GameStop had established an overflow room to accommodate even more attendees. Based on a conversation with one of those shareholders later that afternoon, GameStop staff was continuously bringing out more and more chairs to accommodate the shareholders in overflow as they arrived.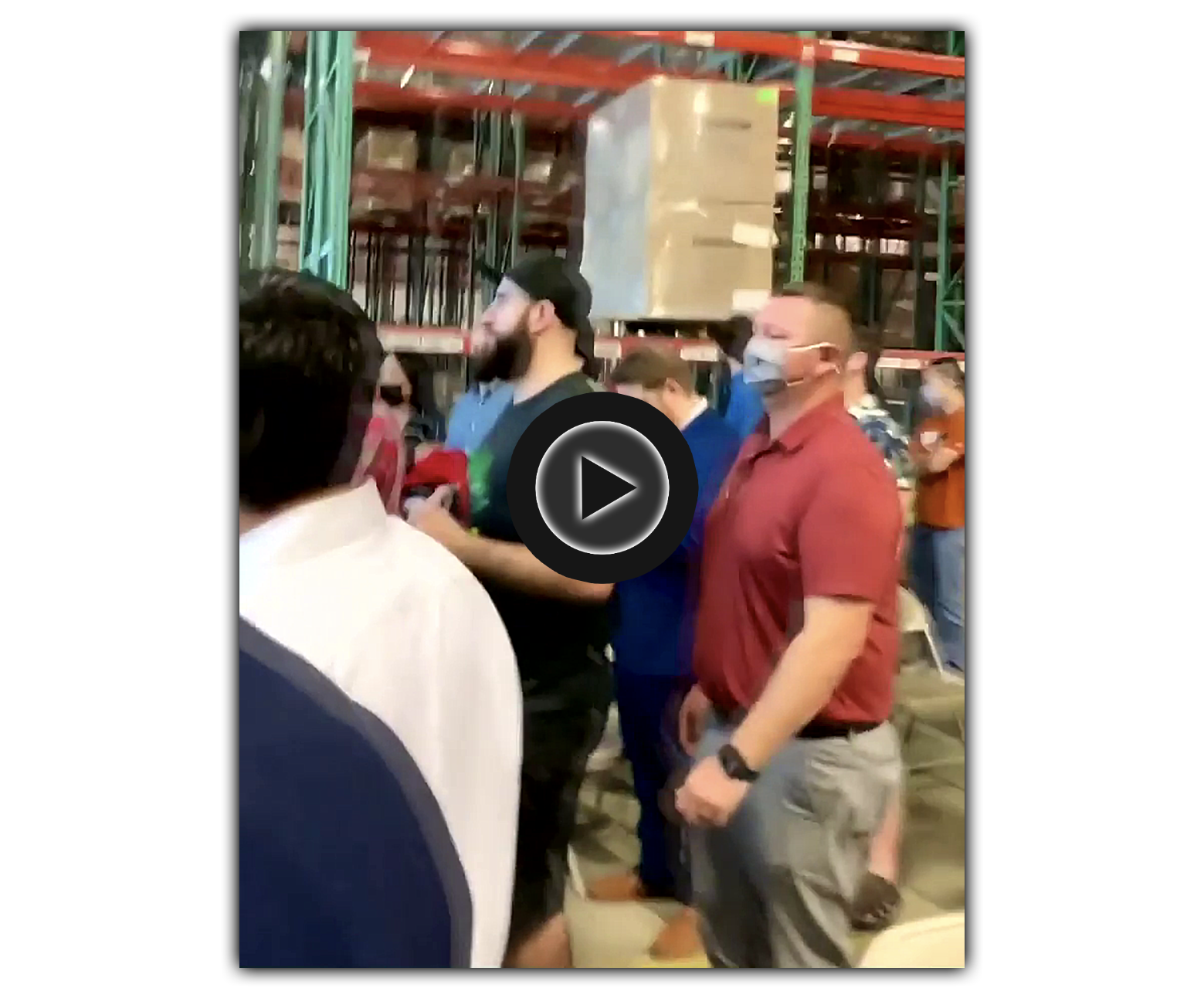 A warehouse room was being repurposed for overflow attendees, where a monitor was set up to view the main room.
Before the meeting began, GameStop passed out gift bags: GameStop branded drawstring backpacks containing mixed contents including a GameStop tee shirt, bottle, pen, etc.
When Sherman took the floor, he announced that they prepared 200 of these gift bags and made a joke about them running out a lot sooner than they thought they would.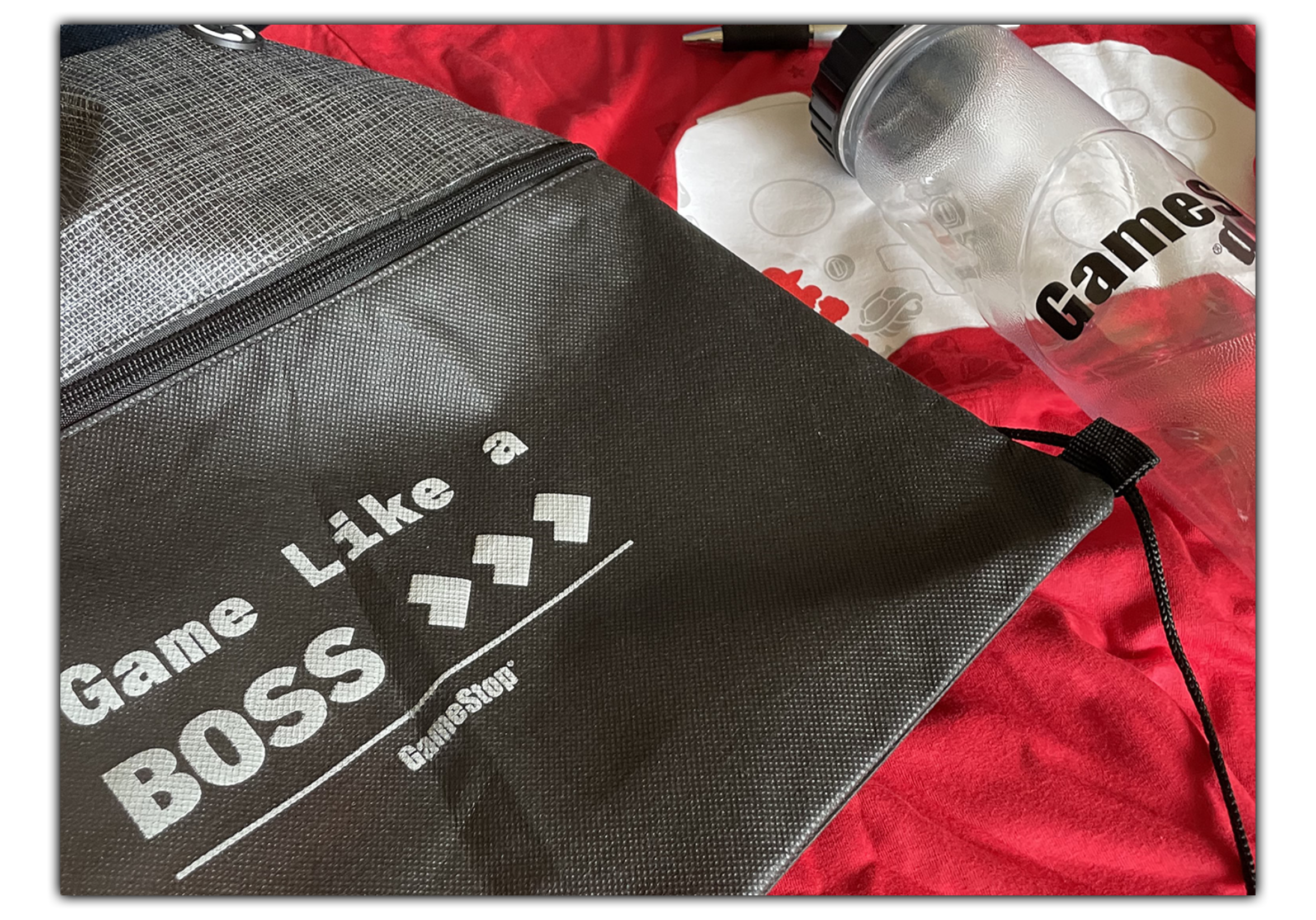 Sherman's attitude was very personable and he made several comments that kept the attendees laughing prior to beginning the meeting. Unlike the presentations stockholders are used to during ER conferences, it was unscripted, kind, relatable and filled with gratitude.
Prior to the start of the meeting, we were presented with short live clips of both Larry Cheng and Ryan Cohen on the large screen sitting ahead of us. As the incoming Chairman virtually checked in with us via zoom, absent of any comments, the crowd of shareholders clapped with enthusiasm; the energy in the room was surreal.

The meeting began with an announcement from Dan Reed, General Counsel and Corporate Secretary,
There are present at this meeting, in person or by proxy, more than the majority of all shares that are entitled to cast votes.
Shareholders may have overlooked the true meaning of this statement and got carried away upon hearing this. The room was flowing with excitement as the crowd began standing up to clap at the news; Dan smiled with content to see the investor enthusiasm.
Shortly thereafter, GameStop announced the preliminary results of various votes including Election of Directors, Advisory Non-binding Vote on Executive Compensation, and Ratification of the Appointment of Independent Registered Public Accounting Firm.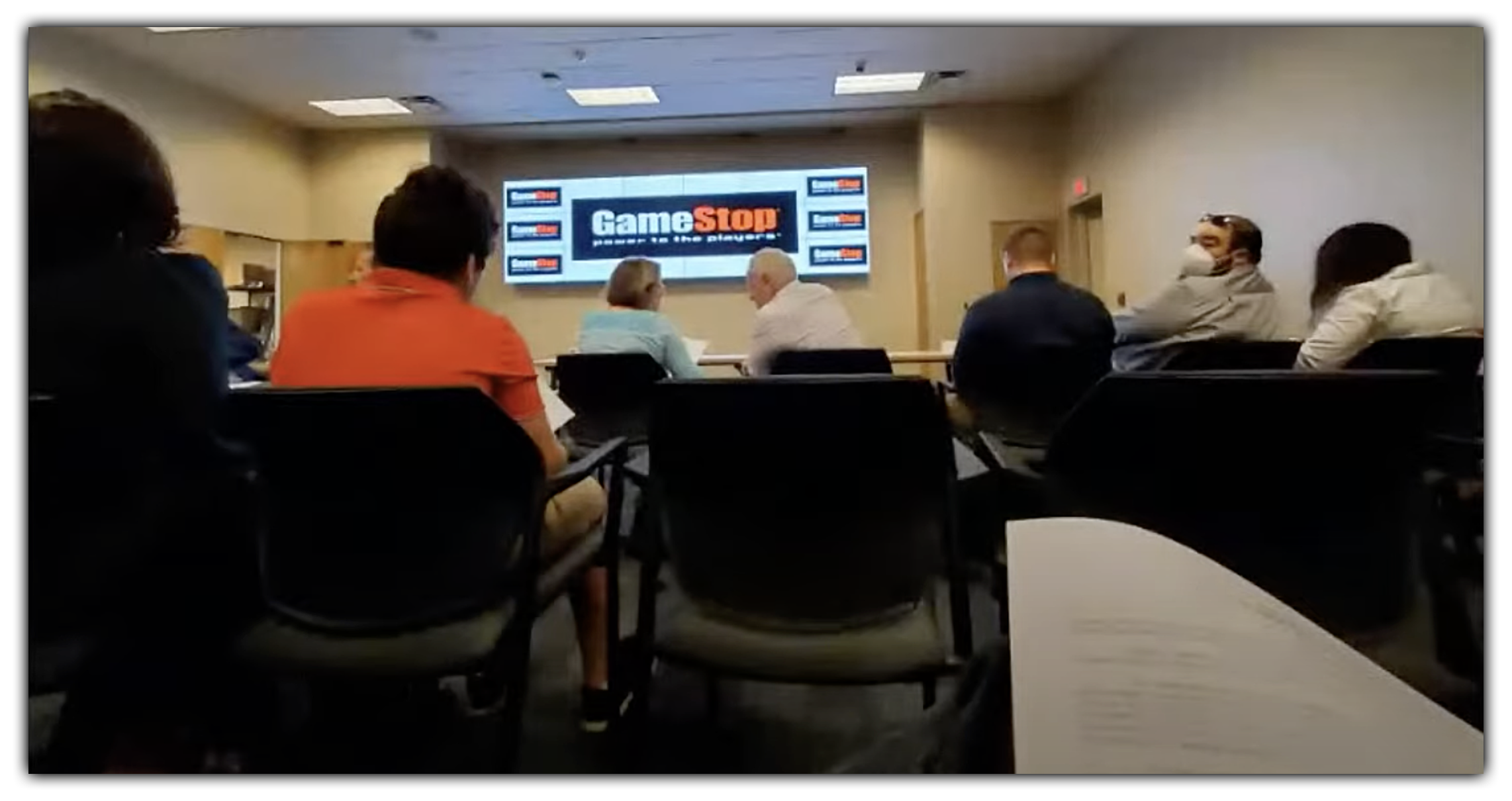 Then, we were presented with what in my opinion was the biggest part of the meeting, a few heartfelt statements from Ryan Cohen, GameStop's new chairman.
The following are a few statements that were made:
We're trying to do something that nobody in the retail space has ever done.
We continue to be blown away by your passion and support. You guys inspire us to think bigger and fight harder.
You won't find us talking a big game, making a bunch of lofty promises, or telegraphing our strategy to our competition… moving forward we want you to judge GameStop based on our actions and not our words.
As my dad would say, "buckle up."
You can read Ryan Cohen's full speech here on GMEdd's June 9th AGM post.
Hearing Cohen make these statements was heartfelt. They felt genuine, and as if he was filled with just as much joy as the rest of the shareholders that attended.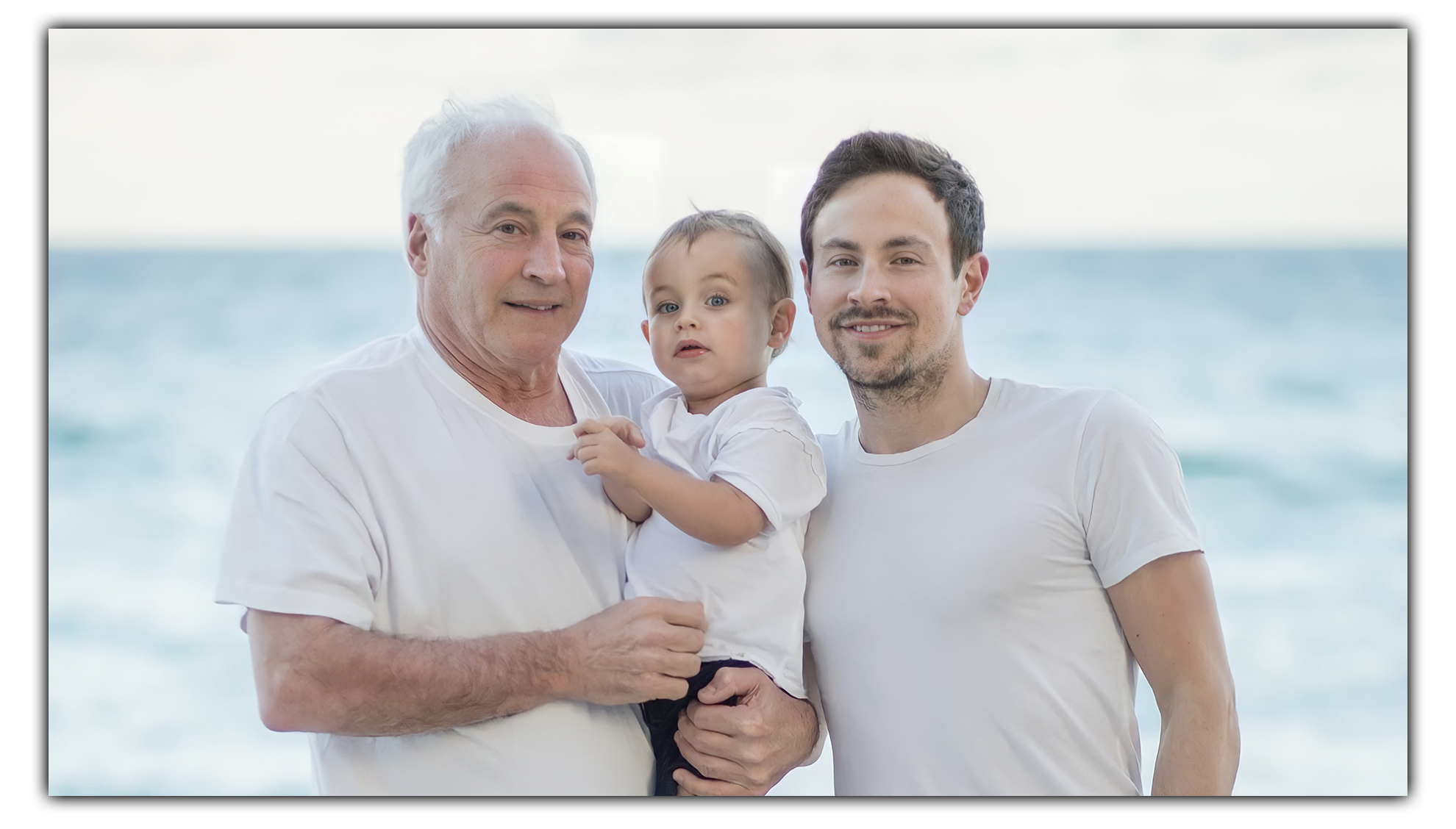 While many of us are constantly seeking catalysts to extend our already well-justified confirmation bias, I believe these statements are just as good as any and I couldn't be more satisfied with the presentation GameStop Corp. and Cohen put on for shareholders.
At any rate, the message was clear: GameStop is doing something that's never been done before, buckle up and trust the process.
After the meeting
After the meeting I rushed to the door to pass out red headbands that I adorned with the $GME ticker, diamond hand emojis, and a stenciled decal of The Roaring Kitty's famous cat, a roaring kitty.
The headbands were accompanied by a letter I wrote to express my gratitude to the $GME investor base and share my vision of paying it forward and making a true impact within our communities. I brought a little over 200 headbands and ran out before being able to provide them to all attendees.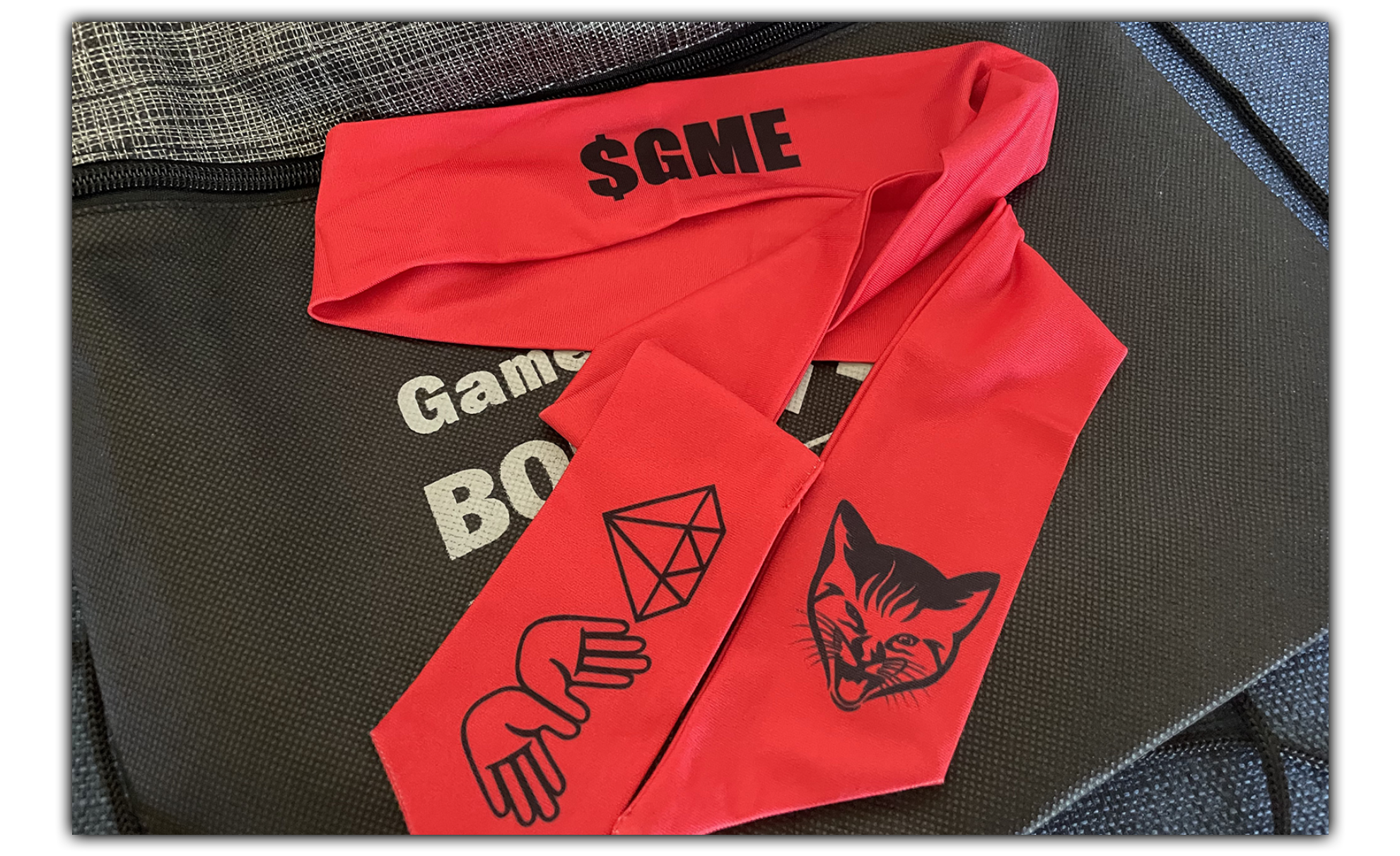 Post-Meeting Meetup
A large amount of shareholders reconvened at Boomerjack's Grill & Bar, a local spot where we celebrated the successful meeting with drinks, food and comradery.
The diversity in shareholders — be it location, occupation, or age — was outstanding. One shareholder drove over 30 hours, from Rhode Island to Texas, to attend. The only thing we all had in common was love for the GameStop investor community and enthusiasm towards the future of the company.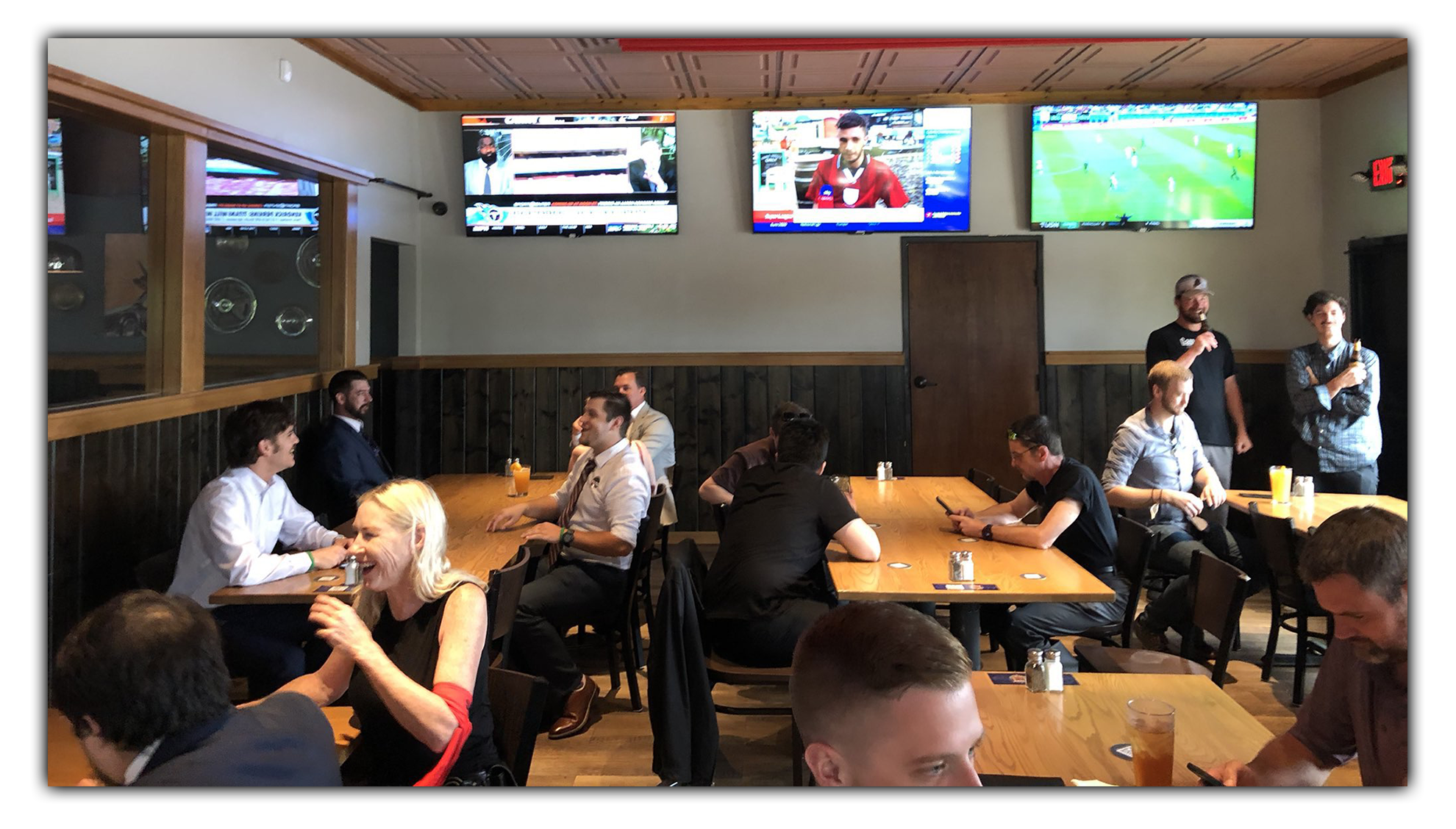 We drank and laughed, celebrated and cried. So many shareholders expressed sincere gratitude for the words I shared. One shareholder even offered my significant other and I a place to stay, stating that his home was our home. The love received from this community was out of this world, true, sincere appreciation and gratitude. It was a day we'll never forget.
Closing words
As an investor and an individual looking to break the financial chains that have bound my family for generations, I couldn't have asked for more from the company and the thriving investor base. It is a blessing to have been afforded the opportunity to take part in this monumental day in company history and to meet so many stockholders that share the same passion, love, and support for the movement that is GME and the transformation of the retail giant.
During our flight, we saw a mountain peak extending through a thick layer of clouds, and the following thought came and stuck with me:
As the peaks of powerful mountains pierce through the clouds and into the great vastness of clear blue skies, so too shall our diligence pierce through and beyond the false, fragile and manufactured veil of greed leading us into the vastness and clarity of the great unknown.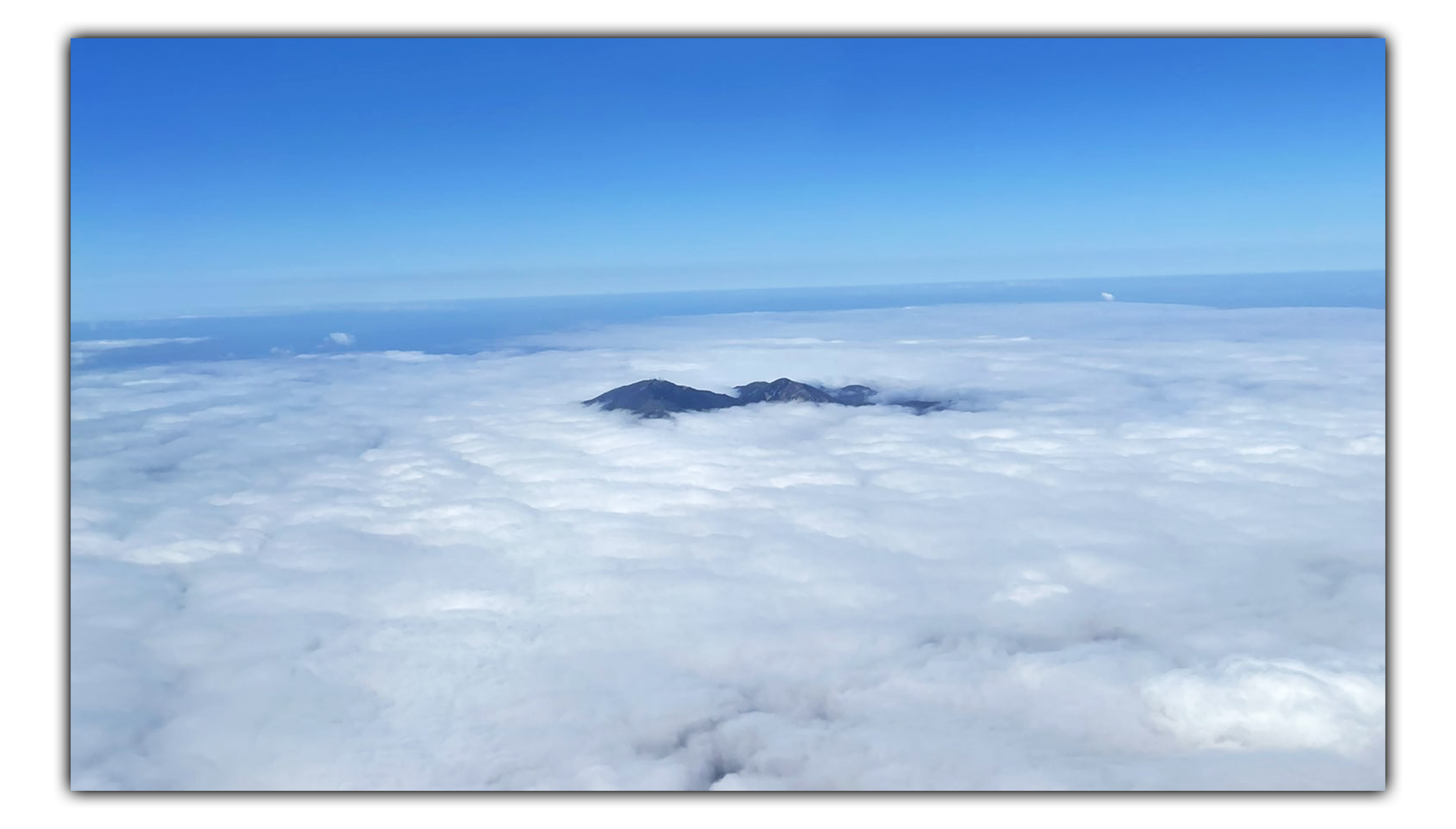 sandwich guest wrote this article exclusively for GMEdd, Toast edited
Photo sources: AndBolos on Twitter, YouTube a4SicgRYTmk, MrRager1989, sandwich