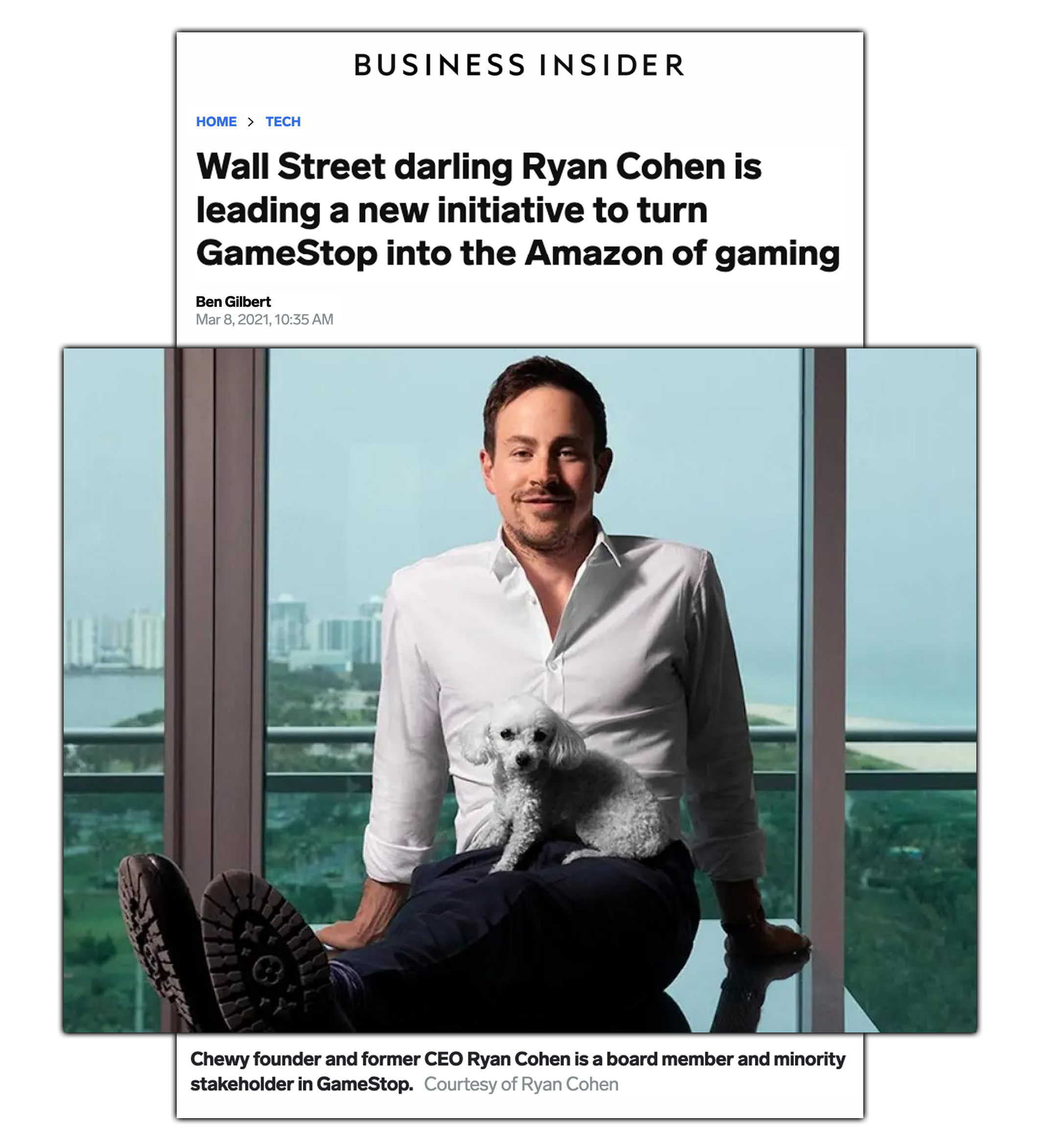 In an incredibly brief article published in Business Insider, Ryan Cohen is recognized for his efforts thus far to transform GameStop into the Amazon of gaming.
Ryan Cohen, the Chewy cofounder and former CEO who convinced Wall Street that pets are big business, has a new pet project: a new initiative to transform GameStop, the world's largest video game retailer, into the Amazon of gaming.
The coverage goes on to share how Cohen bought up a sizable chunk of GameStop shares in 2020, accumulating over 12% of the company by December and sending stock value soaring by investors who caught his move early (Hey, that's us).
Reference is made to Cohen's famous November 2020 letter to the board, and how Ryan is now in charge of enabling that "strategic vision" at GameStop, alongside likeminded colleagues.
While we appreciate any and all media coverage on RC's GameStop transformation, this one didn't present any non-surface-level info, and we prefer Business Insider's earlier profile that shared more background. Check that one out instead, and pass on this one.